This course bundle gives full access to all the SIMS assessment manager training courses on this site for a substantially reduced price.
Who Should take This Course?
This set of courses are aimed at secondary schools and local SIMS support units.
What Will You Learn?
The curriculum will cover the following areas:
Basic SIMS assessment manager skills
Advanced assessment manager techniques
Utilize the new Key Stage 4 resources
A8 and P8 calculations
New GCSE grades 1-9
SIMS Discover
Programme of study marksheets
Tracking grids
Group and aspect analysis
Individual pupil reports
Become an Assessment Manager Expert
This bundle contains all the important skills and techniques that you'll need to become a key member of your school's data team. I've focused on teaching what you really need to know to do your job and I've cut out all the useless stuff you don't need.
Skills for a Career
With experienced data managers earning upwards over £35,000, getting the right skills is important. Working in schools, doing a meaningful job that can positively influence children's lives is a wonderful career.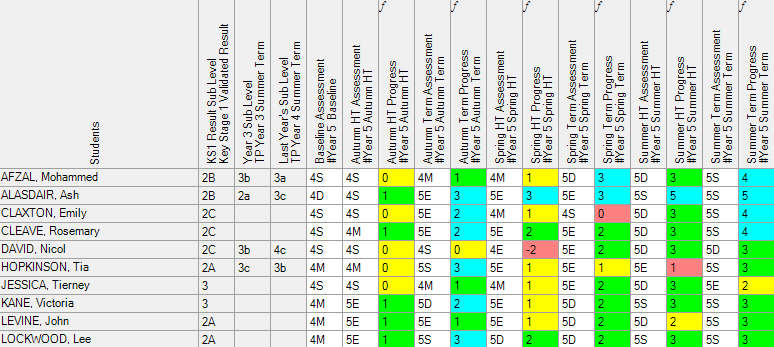 The video courses include:
Assessment Manager: Key Skills
Using the New KS4 Resources
Advanced Analysis Tools
Programme of Study Marksheets: Advanced
Advanced Marksheet Techniques
SIMS Discover and Assessment
Exam Results Analysis
Individual pupil reports
Course Delivery
This is a bundle of several interlinked courses. You can choose to buy the courses individually if you wish but if you buy them together as a bundle there is a substantial saving. The courses are video based.
Always Available
The courses are available for you to view at any time and forever.
Downloadable Now
Each video lecture is also available for download to your laptop or mobile device
Cost and Payment Methods
The cost of the bundle is £200 per person or £500 for a site license. You can pay immediately by PayPal or Credit/Debit card. Note that if you pay online, VAT has to be added to bring the full price up to £240.
Paying By Invoice
I can supply your finance officer with an invoice - email a purchase order reference number to david@davidpott.com.
Available Now
You can sign up now and start learning today. Click the enroll button at the top of this screen.
Where Do I Start?
If you are new to SIMS Assessment I recommend you take the Assessment Manager Key Skills course which is part of this bundle. It is used by many schools to give staff the basic SIMS Assessment skills that will allow them to access the more complex later courses.
Any Questions?
Contact me by emailing david@davidpott.com